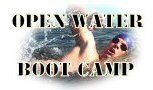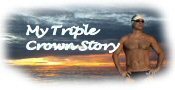 Tampa Bay Marathon Swim Records
Tampa Bay area waters provide the perfect setting to train 365 days a year. If you are just beginning your open water training, or need an experienced kayaker/coach to help you acclimate to cold water, our training Boot Camp is for you!
7:41 - Chris Derks, 2002 (Overall & Men's Record)
7:51 - Penny Palfrey, 2008 (Women's Record)
18:09 - Andrew Heinrich, 2015 (Swam the Longest)
9:52 - Ron Collins, 1998 (First Swimmer)
8:34 - Gail Rice, 1998 (First Woman)
7:53 - Team Hammerhead, 2006 (Fastest 3 person Relay)
7:39 - The Sharks, 2006 (Fastest 6 person Relay)
14:21 - Carl Selles, 2014 (Oldest Male Swimmer, age 67)
10:21 - Barbara Held, 2011 (Oldest Female Swimmer, age 57)
The world's most iconic open water marathon swims are the Catalina Channel, the Manhattan Island Marathon Swim, and the English Channel.
View pictures and video from The 24 Mile Tampa Bay Marathon Swim.
Since the 24 Mile Tampa Bay Marathon Swim was first staged in 1998, it has drawn competitors from across the United States, and from Great Britain, Guatemala, Italy, Mexico, Australia, Japan, Switzerland, Baliwick of Jersey, Argentina, Dominican Republic, Germany, India, Canada, and the Cayman Islands. The race is one of the world's longest marathon swims, and is held annually in April, in celebration of Earth Day.
Meet the Swimmers of the 19th Annual 24 Mile Tampa Bay Marathon Swim
2017 Entrants
SWIMMER, AGE, HOMETOWN
Kristian O'Donovan, 37M, Glenbeigh, Kerry, Ireland - 11 hours, 52 min on 3.18.17
Patty Hermann, 57F, Houston, TX, USA
Dan Fritz, 53M, Chicago, IL, USA
John Batchelder, 36M, Littleton, CO, USA
Heather Roka, 31F, Ft. Myers, FL, USA
Jay Eckert, 30M, Sarasota, FL, USA

Mighty Mermaids Relay
Traci Grilli, 60F, Londonderry, NH
Nancy Steadman Martin, 62F, Oceanport, NJ
Christie Ciraulo, 63F, Los Angeles, CA
Veronica Hibben, 60F, Huntington Beach, CA
Karen Einsidler, 61F, Tenafly, NJ
Jenny Cook, 59F, Los Angeles, CA
Squid Marks Relay
Dinah Mistilis, 42F, Morresville, NC
Anita Hyde, 34F, Mosman, NSW, Australia
SwimGuzzlers Relay
Kevin Curley, 58M, Oviedo, FL
Glenn Baker, 54M, Orlando, FL
David Heffernan, 57M, Orlando, FL
Craig Bartlett, 59M, Oviedo, FL
Peter Gold, 45M, Winter Garden, FL
Tom Welch, 57M, Orlando, FL
Parcells Paddlers Relay
Marcia Cleveland, 52F, Winnetka, IL
Scott Lautman, 64M, Seattle, WA
Dennis Dressel, 65M, Torrington, CT
John Wilbur, 71M, Venice, FL
John Waanders, 56M, Old Saybrook, CT
Mad Milers Relay
Elizabeth Fry, 58F, Westport, CT
Margaret Gaskill, 59F, Bremerton, WA
James Clifford, 65M, Poolesville, MD
Henry Eckstein, 69M, West Palm Beach, FL
James Bayles, 65M, Newtown, CT
Bizarro World Relay
Marcy MacDonald, 53F, Andover, CT
Scott Coleman, 62M, Boca Raton, FL
Gene Sardzinski, 61M, Morristown, NJ
Thomas Casey, 57M, Bridgeport, CT
Dan Robinson, 59M, Seattle, WA
For more information about this epic ultra-marathon swim race, email the Race Director at tampataiko12@gmail.com
We offer official logo T-Shirts, Cups, Hats, Hoodies, and other gifts for the whole family.
March 18, 2017 - Tampa Bay, Florida, USA - Kristian O'Donovan's solo attempt began at 8:20am, starting at the Magnusson Resort near the Skyway Bridge in St. Petesburg, Florida. He finished at Ben T. Davis Beach on the Courtney Campbell Causeway at 7:52pm, for a total time of 11 hours, 32 minutes.
Conditions were very pleasant for the swimmer and crew as they travelled the 24 mile length of Tampa Bay. Water temperature was 66F/19C, and the light winds made virtually no chop until an afternoon sea breeze gently nudged him towards the finish line. He is the first swimmer from Ireland to finish this marathon swim. He said that the Tampa Bay swim is, "A great swim, but not an easy swim. I think people underestimate its difficulty, and it was mentally one of the toughest swims I have had to do."
Kristian O'Donovan is a 37 year old from Glenbeigh, Kerry, Ireland who came back to Tampa Bay after last year's race event was cancelled due to high winds. He was a competitive swimmer in his youth, but returned to training in 2014 after a 20 year hiatus. After swimming the English Channel and Tampa Bay, this summer he plans to swim across the Catalina Channel in California on June 1st, then a swim around Manhattan, NYC on June 24. Once he completes all four epic marathon swims, (English Channel, Manhattan, Catalina and Tampa Bay) he will have completed the "Grand Slam of Open Water Marathon Swimming."
He is also raising money for 3 charities in Ireland. As he is financing his flights, accomodations and entry fees by himself, all monies raised will go to the charities. For more information, or to donate, visit https://www.gofundme.com/3bigswims
This solo attempt was a preview of next month's 19th Annual 24 Mile Tampa Bay Marathon Swim. Many of the entrants are internationally-known, and some are members of the International Marathon Swimming Hall of Fame.
C

LICK on bold names to see their bio