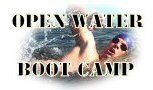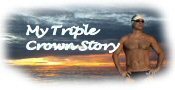 Tampa Bay Marathon Swim Records
Tampa Bay area waters provide the perfect setting to train 365 days a year. If you are just beginning your open water training, or need an experienced kayaker/coach to help you acclimate to cold water, our training Boot Camp is for you!
7:41 - Chris Derks, 2002 (Overall & Men's Record)
7:51 - Penny Palfrey, 2008 (Women's Record)
18:09 - Andrew Heinrich, 2015 (Swam the Longest)
9:52 - Ron Collins, 1998 (First Swimmer)
8:34 - Gail Rice, 1998 (First Woman)
7:53 - Team Hammerhead, 2006 (Fastest 3 person Relay)
7:39 - The Sharks, 2006 (Fastest 6 person Relay)
14:21 - Carl Selles, 2014 (Oldest Male Swimmer, age 67)
10:21 - Barbara Held, 2011 (Oldest Female Swimmer, age 57)
10:21 - Mighty Mermaids, 2017 (Senior Open Relay 50+)
The world's most iconic open water marathon swims are the Catalina Channel, the Manhattan Island Marathon Swim, and the English Channel.
View pictures and video from The 24 Mile Tampa Bay Marathon Swim.
Wind Forecast for Middle Tampa Bay
Current Conditions for Middle Tampa Bay
Tampa Bay, Florida, USA - One of Marathon Swimming's greatest stars completed a rare Winter long distance swim on New Year's Eve. Marcy MacDonald swam the 24 Mile Tampa Bay Marathon Swim in a swift time of 9 hours, 13 minutes.
The water temperature was 64F (18C), but the colder temperatures do not bother the veteran swimmer. After all, she's completed 15 successful English Channel crossings, the most of any American in history.
View Pictures and Comments @ Facebook>>>
The swimmer was supported by handler/coach Janet Galaya, kayaker Derick Brown, and escort boat pilot Philip Nunez. They began their journey at 6:20am and finished at 3:33pm, for a time that ranks as the 4th fastest for a female at The 24 Mile Tampa Bay Marathon Swim. Air temperatures began in the low 50s, but the sun came out and warmed to 78F in the afternoon. Winds calmed during the day, but the early morning colder winds of 8kts. caused a slight chop for the first half of the swim.
She is known as, "The American Queen of the English Channel" and was inducted into the International Marathon Swimming Hall of Fame in 2005. Dr. Marcella 'Marcy' MacDonald, 54, of Andover, Connecticut, is...
December 31, 2017 - Official Results
Marcy MacDonald's New Year's Eve 24 Mile Swim of Tampa Bay a Success
Here are the 5 solo swimmers and two relay teams that have entered the 20th Annual 24 Mile Tampa Bay Marathon Swim on Saturday, April 21, 2018.
2018 Start List
Karen Zemlin, 50F, Plymouth, MN
Jim Loreto, 45M, Bethesda, MD
Leigh Rey, 41F, Hopkinsville, KY
Alison Hayden, 46F, Kinnelon, NJ
Kenny Lehman, 43M, Pittsburgh, PA
Spunky Old Seamen Relay
Seth Huston, 53M, Houston, TX
Greg Jablonski, 51M, Portland, OR
Capital Punishment Relay
Bill Sullivan, 52M, McLean, VA
Mark Wainwright, 50M, Alexandria, VA
Karen Yankosky, 46F, Arlington, VA
Mark Heinrich, 60M, Aliso Viejo, CA
Helena Baker, 37F, Sarasota, FL
For more information, contact:
The Tampa Bay Marathon Swim
Distance Matters, Inc.
Ron Collins, Race Director
PO Box 18004
Clearwater, FL 33762-9998
727.531.7999 |www.DistanceMatters.com
The next Tampa Bay Marathon Swim will be on Saturday, April 21st, 2018. This 24 mile ultra-distance marathon swim race starts at the Sunshine Skyway Bridge and ends on the Courtney Campbell Causeway in Tampa in a race that covers the entire length of Tampa Bay. The event is held each year to celebrate Earth Day and the revitalization of Florida's largest estuary. It is one of the world's longest marathon swimming races, and is a part of the Grand Slam of Open Water Marathon Swimming, which also includes The English Channel, Manhattan Island, and the Catalina Island marthon swims.
Follow the swimmers via GPS on race day at:
Commentary, pictures and video will be available on race day via Twitter & Facebook:
Since the 24 Mile Tampa Bay Marathon Swim was first staged in 1998, it has drawn competitors from across the United States, from Great Britain, Guatemala, Italy, Mexico, Australia, Ireland, Japan, Switzerland, Baliwick of Jersey, Argentina, Dominican Republic, Germany, India, Canada, and the Cayman Islands. The race is one of the world's longest marathon swims, and is held annually in April, in celebration of Earth Day.
We offer official logo T-Shirts, Cups, Hats, Hoodies, and other gifts for the whole family.